Because I'm an equal opportunities type of person, today's poll is about girls. Yesterday was really interesting. Tom Welling won by miles of course, but it seems some people have different ideas about what "pretty" means. WHO WOULDA THOUGHT.

I won't be catering to all tastes today, sorry, because I've just picked women who are generally considered to be preturnaturally beautiful: mostly models, or model-turned-actresses. I'm curious to see where your taste lies!

Again, this isn't about who you find sexiest, but who you enjoy looking at the most; the most aesthetically pleasing to you. I've provided pictures to help again, and again I ask you to pick your favourite. There's no "other" option this time, because there are too many millions of models/actresses out there that you might prefer, but feel free to tell me your favourites in the comments if it's not one of these lovely ladies (with pictures, if you *really* want to make my day).




Angelina Jolie



Cameron Diaz



Charlize Theron



Christy Turlington



Cindy Crawford



Elizabeth Hurley



Gisele Bundchen



Halle Berry



Jessica Alba



Kate Moss



Lucy Liu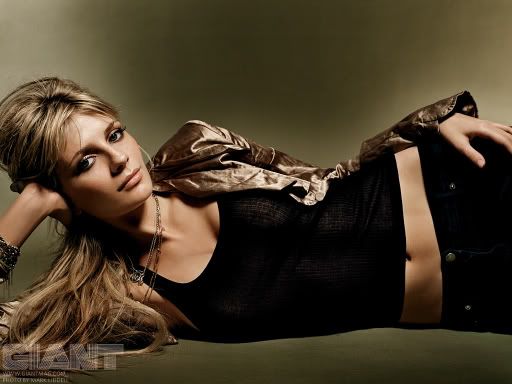 Mischa Barton



Milla Jovovich



Nadja Auermann



Naomi Campbell



Sophie Dahl



Tricia Helfer



Tyra Banks



Uma Thurman



Who's the prettiest girl?